Basel is a professional theme, made to suit almost any kind of eCommerce website. The overall experience is extremely positive, but there are few things which can be improved.
I am working on a website, for a customer, and I am using Basel theme as a base.
Theme design
The theme has great design. Shop elements, Visual composer elements and many others which look super-modern. There are 40 different demos to choose from, and if you have no clue on how to design, and if you want to save up some time you will really like those demos.
One of the most important things, for any theme, today, is to be driven by a builder. This one has the 'one and only' Visual Composer (WP Bakery), which is perfect because the strongest part of any good page builder should be it's back-end, and VC has super-powerful back-end area to work on.
For everyone else there's a front-end area too, which is awesome. Personally, I always work in the back-end.
Anyhow, everything looks great.
CONS:
There are only 2 design downsides, and the first one is a sidebar menu:
The side menu looks outdated, and there are no options to change that. Even though many people can do CSS it is still not enough, because most of us are not real designers, and we have no idea how to make it more pretty.
I believe it should look more like this: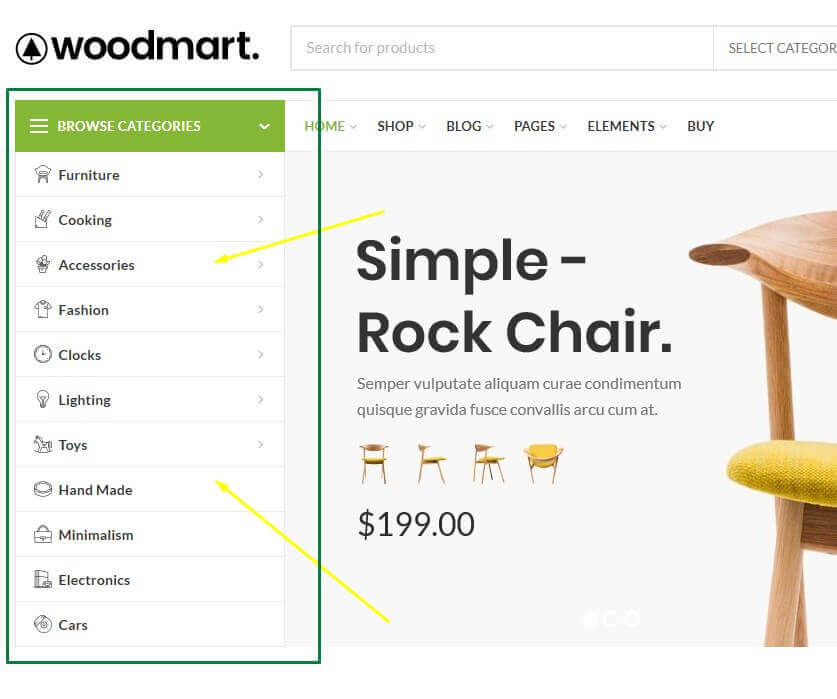 The second design downside is on the product page: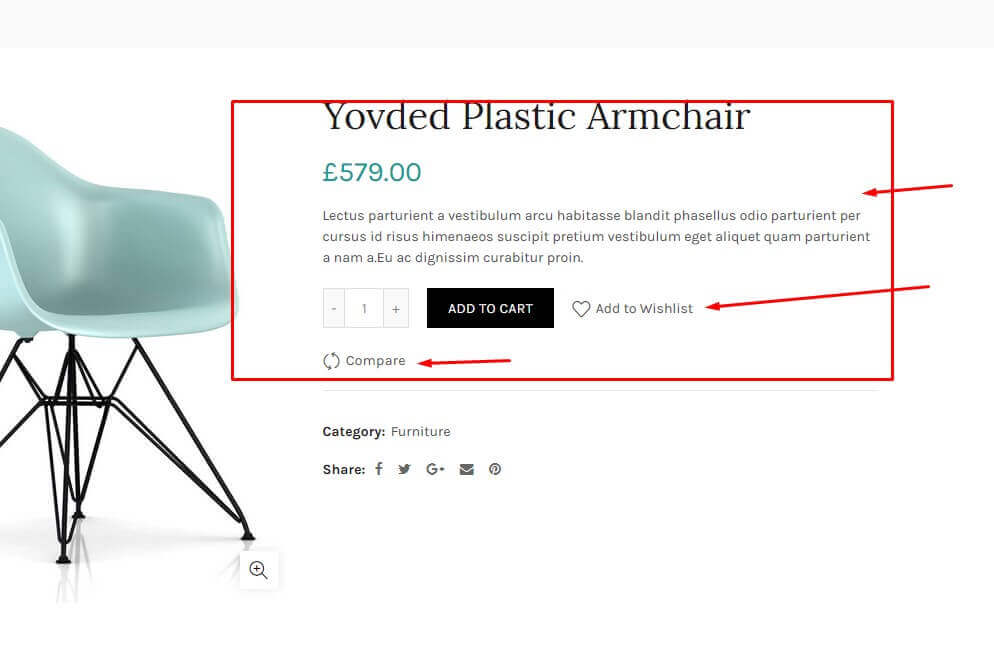 It looks kinda odd, and off, doesn't feel right. It's like someone just put it there and didn't want to make it look decent.
The worst part are 'compare and wishlist' which should be in the same row. Right now it is a mess. You can't tell "who's drinking and who's buying!" Weird.
I believe it should be more like this: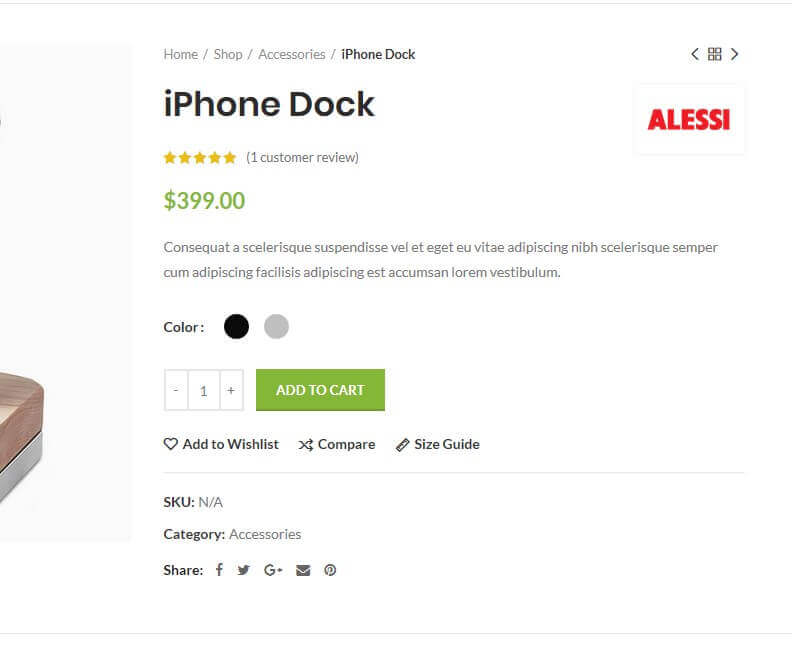 Code
Theme has decent code. I haven't notice any major problems. The elements are working properly. The whole idea of functionality seems error free. But (there's always 'but'), I did experience few PHP errors, but nothing important. It was a version compatibility issue with some plugins.
The theme is built on a Redux framework. In order to have it working (the theme), you have to install a plugin 'Redux framework' as a dependency.
I don't like that part because WordPress behavior gets little bit unstable, so you need to be careful not to push too hard while you work on the settings, tweaks and other sensitive stuff. This is the case with all themes, but in particular the ones with the Redux plugin.
Every time I worked with a theme like that, options ought to disappear, or applying options didn't work. The same happened with this theme, but only after many heavy changes and testing. It's stability should be rated around 90% for heavy testing, and 99% in normal occasions, which is awesome.
So, once you're done with testing and tweaks and w/e you might be trying out, make sure to install a clean installation and setup the theme without messing with it too much. This is recommended with any theme, not just this one.
Usability in production
It's usable. Great theme to built your site with.
The whole point of 'Themeforest' marketplace is to bring website design closer and easy to use for the masses. Everyone get the same product, thousands of people, which is why it's not too expensive. The authors however can earn a lot of money.
Much much more than working for 1 client at the time.
These guys recognized the idea and their customer service is good. Which is the only factor (alongside making a product that works and is not broken) which can earn you a lot.
Responsiveness
It's responsive, everything looks great except the menu.
The MENU is broken in the scaled window. If it's a mega-menu, things get super crazy and weird. The biggest fail is being unable to close the menu.
—
Overall experience with the menu is not that good, terrible actually. This is a major factor nowadays which pushes the overall score down.
User friendly
Yes, it is user friendly. If you are OK with the broken menu in a scaled window then go for it, everyone else should take some time to figure out on how to bypass the issue alone, or through the support, or just move on.