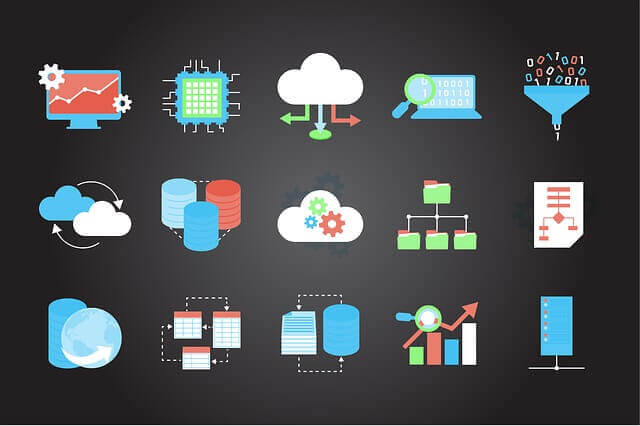 Web developers and IT technicians have realized the importance of the website loading speed and its affect on SEO and the user experience. Said that, I have created a list of things which one needs to take care of in order to speed up a website.
1. Hosting
This is the most important part. It is the place where all back-end fuzz is happening, or in the more simplified manner: "things under the hood". Good hosting means more speed and good security.
If you are a blogger or if you need a place to host your business website not expecting huge traffic, and you don't want to worry about server, speed, security and who knows what not, then you need a reliable, secure and affordable shared hosting. You need things to work 'out of the box', where CDN or SSL implementation is a breeze and where you do not need to worry about getting hacked.
WordPress recommends BlueHost, DreamHost and SiteGround. I can agree that these three should be sufficient for a regular blogger, small to medium size shop or for a corporate website. They are all great. You can start small and grow as you need it. You will have more time for writing, which is a lot better than worrying about every part of your server and website's back-end. Everything comes within the package, hassle free.
If you want everything for free, then you should consider creating a blog on WordPress.com which has it's own advantages but also disadvantages.
If you need more power, hosting plans can get quite expensive. But if you can afford it then go for it, if you can't afford it then you should go for custom VPS builds, which, of course, you need to build yourself.
Personally, I can recommend the ones I am working or worked on: Google Cloud, Digital Ocean and Linode. All three are great, no issues. For example, onlyonekenobi.com is hosted on Google cloud. I will not write how to register and pay for each service or how to create a VPS instance.
2. Optimize your images
Uploading images to WordPress is super easy, but they can be huge in size due to not being optimized for web. Not optimizing images you are hurting your SEO and the user experience on your website will suffer. You can see more on how to do this in a related article below.
3. Caching
Caching is something that can't and shouldn't be avoided. There are few caching types which can be handled in different ways.
The easiest way is to use a caching plugin. The most popular are WP Super Cache, W3 total cache, WP fastest cache and WP Rocket (not free). Personally I find WP Super Cache to be the best and the easiest to setup.
When I say "setup", I mean that you don't have to do anything, just leave it as is, except the part where you need to turn the caching ON, which is done by ticking the box and click Save.
Any caching plugin will do it's job by just turning it ON, so don't worry about settings.
If you are a non-tech user, I recommend using WP Super Cache only. If your hosting provides a "caching" method which can only be manipulated via your hosting Panel, unless it doesn't require "flushing" after a post create/update you should set it to OFF and use WP Super Cache instead.

4. GZip compression
This is a feature which is usually turned ON automatically, if it is not you can do it through you hosting panel or ticking a box under options of your Caching plugin. If you are on managed WordPress hosting then you don't have to worry about this.
5. CDN – Content delivery network
If you really care about security and super speeds, then CDN serive is a must. Using the service, your website loading will be superb. CDN can replace the need for better hosting package. You save your traffic, you don't overload the resources and you get protected. CDN will guard your site against many threats, such as; man-in-the-middle attacks, data breaches, and attempts to overwhelm the network of the targeted origin server using DDoS attacks. A CDN can have multiple strategies for mitigating vulnerabilities including proper SSL/TLS encryption and specialized encryption hardware.
The most popular is CloudFlare which is probably already integrated to your hosting panel and to turn it on will take a minute or two. In short: It's a piece of cake. If you are running your own custom built VPS or similar then you should take a look a the related article below.
6. SSL – Let's Encrypt
Let's encrypt feature should already be integrated within any hosting panel. To use it, you need to tick the box and click OK. In many cases, usually. If not then you are probably managing your own server.
The benefits of using SSL (https) is huge; better SEO, safer and faster website (in most cases) and you'll earn user trust faster than without it. If you are running your own VPS, you should take a look how to integrate Let's Encrypt to your server. The article below is a general purpose guide, don't let the word "Serverpilot" confuse you.
7. Database Optimization
WP-Optimize is the best plugin to "keep your house clean". It will automatically clean your WordPress database so that it runs at maximum efficiency. It will help you do lots of tasks in just one click: Optimize database tables, Clean all post revisions, Clean all auto-draft posts, Clean all trashed posts, Remove spam and trashed comments, Remove expired transient options, Remove all transient options (not only expired), Remove pingbacks, Remove trackbacks, Clean orphaned post meta data, Clean orphaned comment meta data and Clean orphaned relationship data.
The above steps will cover all the things you can do if you want your website to "fly". There are other methods and optimizations which should be handled by webmasters, such as myself. If you are struggling, having compatibility issues (things not working) you can ask for assistance by contacting me via Contact Form.
Cheers